So, I'm joining the complaint line. Most people know about this (since everyone's ranting about it), so I thought I'd add.
So, everybody's complaining about this new site www.fanlib.com, which is apparently intending to make money off fanfiction,
and put fanfiction into media attention
. One of the people who run the site started a big convo/fight with people at some HP comm or other, in which he completely dodged the profit making question.
Now, lots of people have mentioned the whole 'n00b' factor of the whole thing, and elitism of current fans wanting to keep it secular...certainly not commercialising it and making it 'mainstream'. After all, many people relish in having an obscure hobby.
But they may well not succeed. Most of the people who (in high school or otherwise) called anime/sci-fi/comic fans etc. freaks/geeks aren't going to have any interest in jumping ship, just because of a bad attempt to make it mainstream 'cool'.
Here's an example of what to expect: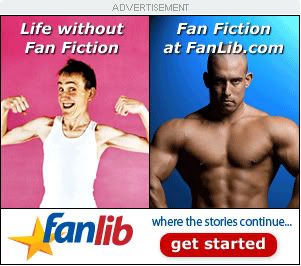 Now, I have joked 'don't they realise that in fandom we
like
skinny boys surrounded in pink?' But really, using muscular man to advertise fanfiction? Ehum. Next it'll be motorcycles and Paris Hilton lookalikes.
Also, it should be noted that you can
import
your fics from ff.net, which has been noted to be a major security flaw. Also, the concept to register pen-names so no-one claims them (and maybe posts people's own fics without their permission). Of course, it's been pointed out that this will only encourage the site and their sponsors/potential funders.
I've seen at least 2 people who think all this could be good. I've seen about 200 who disagree. That's not counting the pages upon pages of comments I've decided not to add (due to not paying attention).
And that's my own summary of what I know so far. I guess overall- oh dear.
Current Mood:
annoyed